What are DIP, Slide and Rotary Switches?
See our range of DIP, Slide and Rotary switches, these PCB switches are used to control current flow within a circuit or control the shift of functions. A PCB switch is a switch that is directly mounted onto a PCB (Printed Circuit Board). There are two types of mounting styles, a Surface mount PCB (SMD/SMT) and 'Through-hole' (Thru-hole) PCB Switch.
We supply a vast range of PCB electro-mechanical components including DIP switches, Slide Switches and Rotary Switches.
DIP Switches:
DIP Switches are manual electric switches that is packaged with others in a group in a standard dual-in-line package. The term may refer to each individual switch, or to the entire unit.
DIP switch is a small switch in a DIP (dual in-line package) that controls the flow of electricity around a PCB board (printed circuit board). A standard DIP switch can include 1, 2, 4, 7, 8, 10, 16+ switches mounted on 1 single small block.
There are many different types of DIP switches, these include; Piano type, IC type, Right Angle type, Slide type and SMD type.

View the full range here.
Slide Switches:
Slide switches are used to manage a level of current. We provide a range of vertical and right angle slide switches. As well as double pole and single pole options. We can also provide sealed waterproof IP65 rated slide switches.

View our full range of slide switches here.
Rotary Switches:
Rotary switches are electrical switches that operated when turned on and rotational basis. We supply rotary switches with a centre push button available with LED illumination. Custom cap symbols are also available as shown below with a power symbol on the centre button.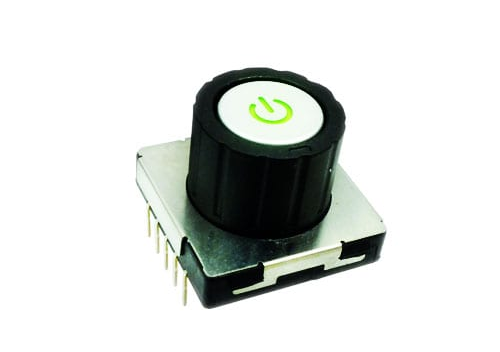 View our full range of DIP Switches here.
How to place an order?
There are many ways to place an order and enquire about our DIP, Slide & Rotary Switches.
We operate Monday – Thursday 8 am – 5 pm and Fridays 8 am – 4.30 pm, call us on +44 (0)1234 213600 to speak to our Sales Engineers or e-mail us on [email protected] alternatively, leave us a message using our online contact form.
Download our latest brochure and Product Catalogue.
Join our mailing list to get the latest news, read our blog posts and see our latest products.