What is a non-illuminated Tact Switch?
We supply a wide range of non-illuminated tact switches. Tact switches are small compact switches, designed to mount PCB boards, made to connect electronic components to form an electronic circuit. Tact switches or 'tactile switches' are a great alternative to push button switches. As they are often small or micro in size and require less force to operate.

PCB Tact switches?
A PCB switch is a switch that is directly mounted onto a PCB (Printed Circuit Board). Surface mount PCB switches (SMD/SMT) are designed to sit flat, directly on top of a PCB. Through-hole or 'thru-hole' PCB switches are inserted into a drilled hole on the printed circuit boards and soldered to pads on the opposite side.
We have over 50 types of non-illuminated tact switches with attributes including;
Surface Mount Types (SMD/SMT)
Straight (vertical) orientation
Right angle (horizontal) orientation
SPST (Single Pole Single through)
SPDT (single pole double throw)
DPST (double pole, single throw)
DPDT (double pole double throw)
Alternatively, if you require and illuminated version, view our illuminated tact switches here.
Read more about tact switches in our blog post below!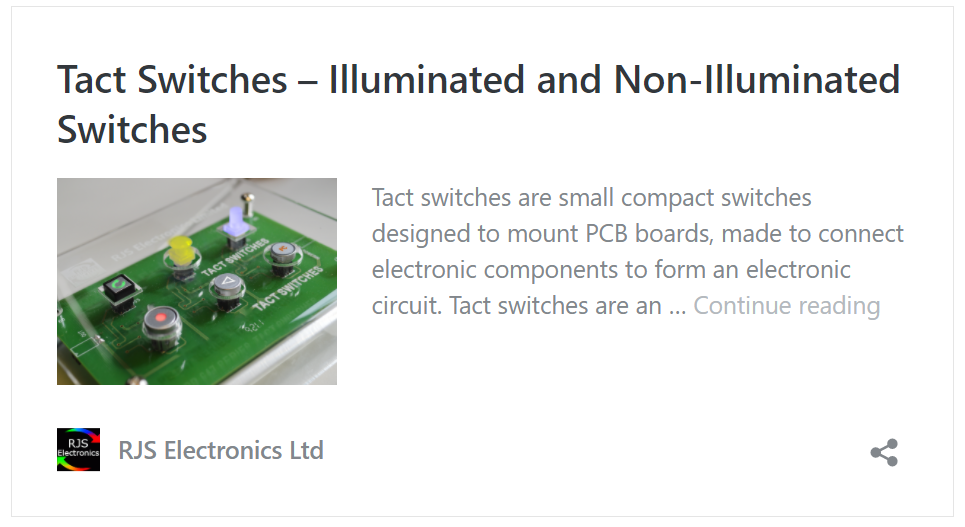 How to place an order?
There are many ways to place an order and enquire about our Non-Illuminated Tact Switches.
We operate Monday – Thursday 8 am – 5 pm and Fridays 8 am – 4.30 pm, call us on +44 (0)1234 213600 to speak to our Sales Engineers or e-mail us on [email protected] alternatively, leave us a message using our online contact form.
Download our latest brochure and Product Catalogue.
Join our mailing list to get the latest news, read our blog posts and see our latest products.