What are PCB Pots, Knobs and Encoders?
Pots & Encoders
Our range of Pots and rotary Encoders are available as 'through-hole' or 'SMT mounting style'.  Additionally, choose from horizontal or vertical types.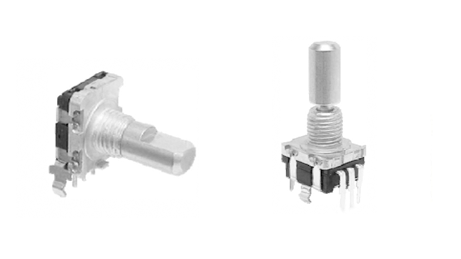 Rotary Encoders
Encoder switches that require motion to initiate change are rotary encoder switches. The rotary mechanism will either increase or decrease the operation as rotary encoder switches are used to monitor or control, a wide range of mechanical systems, industrial controls, robotics, photographic lenses, and communication devices within commercial and domestic vehicles.
What's the difference between a Pot and an Encoder?
An Encoder can tell us which way the component is being turned, whereas a Pot can specify its rotational position. Further to this, encoders are able to spin continuously in both directions. While Pots are only able to turn a set distance before they have to stop.
Illuminated Pots & Encoders
See our full range of  RGB LED illumination, series: RJS-ILLUME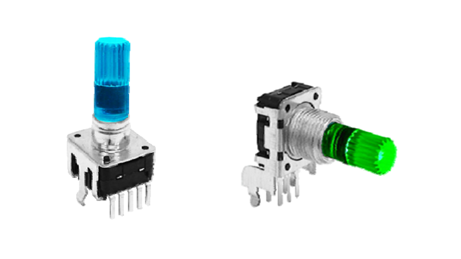 To compliment our Pots and Encoders, choose from our extensive range of Knobs. Material options include ABS Plastic, Aluminium Shell with Plastic Insert or Solid Aluminium. Our Knobs can be customised to suit your product design with laser etching.
Illuminated Knobs are also available, contact our experienced Sales Engineers today for more information!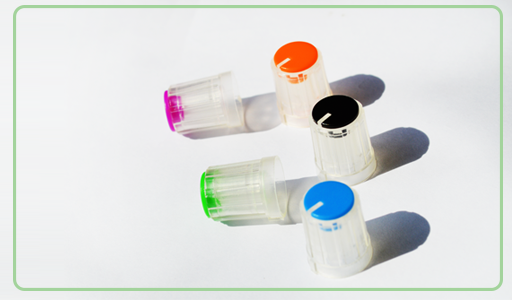 How to place an order?
There are many ways to place an order and enquire about our Pots, Encoders & Knobs.
We operate Monday – Thursday 8 am – 5 pm and Fridays 8 am – 4.30 pm, call us on +44 (0)1234 213600 to speak to our Sales Engineers or e-mail us on [email protected] alternatively, leave us a message using our online contact form.
Download our latest brochure and Product Catalogue.
Join our mailing list to get the latest news, read our blog posts and see our latest products.