Our RJS207 high anti vandal current switches replace traditional multiple components assembly with their single unit design. Now available at ratings of 12V/20A & 24V/15A resistive load. Switch circuit options are 1NO for sizes 16mm and 19mm (RJS107). Alternatively parts are also available 2NO in sizes 22mm and 25mm (RJS207). This series is IP67 rated (at the front) and available with LED illumination (ring, power or custom symbol) or without LED illumination.
Key Features:
Easy to install
Sizes 16/19/22/25 mm
IP67 rated (front)
LED Illumination
IP67 Rated:
What are IP ratings?
IP ratings are standards set out by IEC (International Electro technical Commission) under the 60529 standards document which specifies a classification system on the effectiveness in the sealing of enclosures of electrical equipment. This looks at the protection of factors such as dust and water/moisture.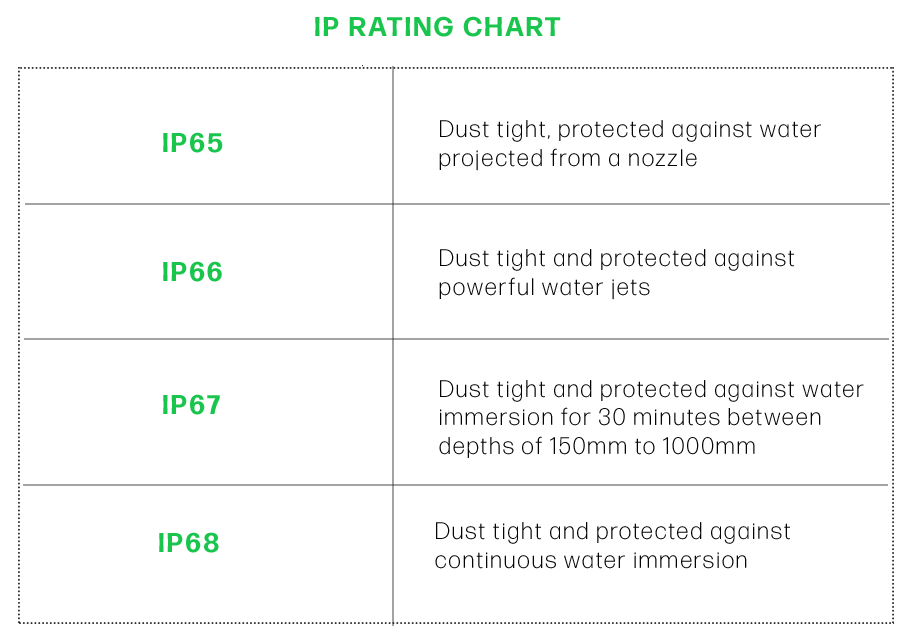 The IP rating will depend on how hard wearing or weatherproof the component needs to be. For example, a metal push button switch in a swimming pool will need to be waterproof and hence this product will need a higher IP rated switch.
See the chart below outlining the IP rating and its characteristics.
How to place an order?
We operate Monday – Thursday 8 am – 5 pm and Fridays 8 am – 4.30 pm, call us on +44 (0)1234 213600 to speak to our Sales Engineers or e-mail us on [email protected] alternatively, leave us a message using our online contact form.
Download our latest brochure and Product Catalogue.
Join our mailing list to get the latest news, read our blog posts and see our latest products.