Quick links: View Toggle switches product category
What are toggle switches?
A toggle switch is a type of electromechanical switch with a handle or lever that is pushed to control the electrical flow to a device. Toggle switches are a key component within a larger circuit. A
toggle switch
is designed to provide a path for current to flow through, either turning on or turning off (breaking or making a circuit).
Toggle switches
are operated by hand, usually, a small lever flicked up or down, left or right.
How does a toggle switch work?
When the switch operator pushes the toggle (the actuator), the armature switches the contact into position to start or stop an electrical flow. In simple terms, when the toggle is pushed it can switch a device on or off. There are two functions available, a momentary function means once the force is removed the switch is no longer engaged. This is actioned by a spring mechanism that uses force on the armature from the inside to go back to the original position. In contrast, a latching toggle switch maintains the state once pressed, until the toggle is pushed back again to release the switch.
Types of toggle Switches
Toggle switches
have a variety of different attributes, the type of toggle you require will depend on the application or style of your product/project.
What size do I need?
Toggle switches are available in an array of sizes. Options include standard,
miniature
,
sub-miniature
, or
ultra-miniature
, all available at RJS Electronics. Click
here
to view our full range of sizes.
Illumination
Need a toggle with light? LED-illuminated toggle switches are also available. For example, a toggle switch with an LED indicator on the top of the toggle lever. Our illuminated toggle switches are available in a variety of different colours. Read more about our illuminated switches
here.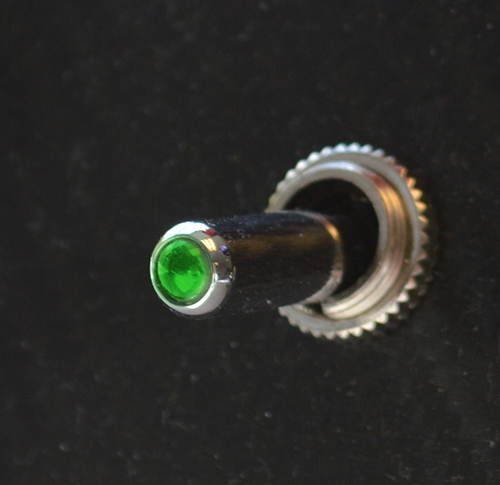 IP Rated Toggle Switches
There are also
IP-rated toggle switches
. These are toggles classed as washable and are sealed to IP65 and IP67. Appropriate for products suited in the marine industry, as well as varied outdoor equipment. Read more on IP ratings
here.
Where are toggle switches used?
Toggle switches are used in a variety of applications. Examples of this include the aerospace and automotive industries. For example, switching headlights. Toggles are also used within the Telecommunications industry and are often used on medical equipment. Our IP-rated sealed toggles are used in marine applications, such as boat building.
---
Toggle switch accessories
Our toggle switches are available with added accessories if required for your project.
• Switch guards
Toggle switch guards are predominantly used for protecting the switch, and preventing the toggle accidentally being turned off or on. The solid casing covers the toggle, guarding it from accidental movements.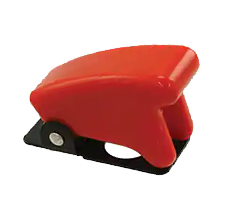 • Rubber boot
A toggle switch rubber boot is used as protection against dust and moisture. The boot encloses the base creating a dust tight seal.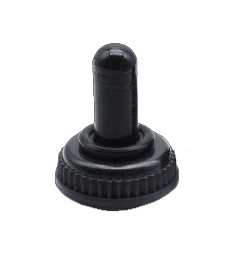 ---
Our toggle switch Range
RJS-1M Series
This miniature toggle series is available with SPDT, DPDT, 3PDT, 4PDT with a contact rating up to 5A. Available as vertical and right angle, this series is IP rated and has a mechanical durability up to 100,000 times.

RJS-1A Series
Our RJS-1A miniature toggle switch range complies with IP67 standards and has a contact rating up to 5A. Switch functions include; SPDT, DPDT, 3PDT. This series has a water-proof sealing to prevent dust from getting inside. This series is also available as vertical or right angle.

RJS-1F Series 
This Miniature PCB Toggle Switch has a mechanical durability up to 100,000 times. SPDT, DPDT functions and a wide range of actuator options available.

RJS-2A Series
Our RJS-2A series is a
sub-miniature
toggle available as SPDT and DPDT. This toggle is sealed to IP67 and has a contact rating up to 3A.The operating temperature range between -40℃ and 85℃.

RJS-2B Series
The RJS-2B are
sub-miniature
toggle switches, surface-mount device (SMD), meaning the component is mounted directly onto the surface of the PCB board. The RJS-2B is sealed to comply with IP67 standards and has an operating temperature range between -30℃ and 85℃.

RJS-2M Series
RJS-2M series
sub-miniature
toggle switches are now available with a locking toggle. Available as SPDT and DPDT, including multiple termination options. This series has a contact rating up to 3A and an operating temperature range between -40℃ and 85℃.

RJS-2U Series
Our RJS-2U
ultra-miniature
toggle switches offer a variety of functions in a much smaller size. Available with the right, vertical, or angle PCB mounting and a contact rating of up to 0.4VA. This switch is Sealed to IP67 ratings with an operating temperature range between -30℃ and 85℃.

RJS-2TE Series
The RJS-2TE series
miniature
toggle switches offer a variety of switching functions and bushing options. Available with SPDT or DPDT and sealed to IP67. This toggle series has a contact rating of up to 0.4VA and an operating temperature range between -20℃ and 85℃.

RJS-LPO Series
These toggle series offer a range of switching functions, SPST, SPDT, DPST or DPDT. With a variety of contact ratings including 10A/250VAC, 15A/125VAC, and 20A/125VAC.

View our full range of Toggle switches
here.
---
The two main types of maintained switches are Rocker and Toggle switches. The benefit of using a rocker switch is that there are usually options to customise the face of the switch with icons or symbols, even text. Therefore, is particularly useful where it is needed to communicate function. Toggle switches are ideal to use with circuit boards and are quite easy to seal. Meaning there is more dust and water resistance. Making the switch more ideal for harsh environments.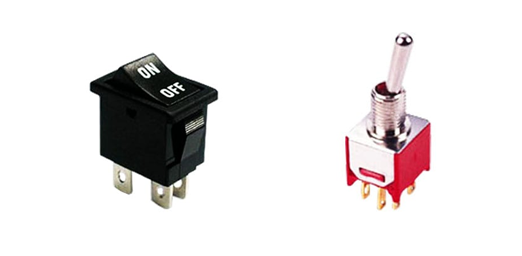 Overall, the design and conditions will ultimately determine which switch is appropriate for your project. From a design perspective, some prefer the look of a toggle whereas others prefer a more universal look with the rocker switch. Conditions will also impact your decision. For example, if the product belongs to the marine industry a toggle switch may be more appropriate due to its IP rating. View our rocker switch range
here
for more information.
---
How to place an order?
Interested in our products? Speak to us today!
We operate Monday – Thursday 8 am – 5 pm and Fridays 8 am – 4.30 pm, call us at +44 (0)1234 213600 to speak to our Sales Engineers or e-mail us at [email protected] alternatively, leave us a message using our online contact form.
Download our latest brochure and Product Catalogue. Join our mailing list to get the latest news, read our blog posts and see our latest products.