LED is an abbreviation LED stands for "light-emitting diode" and Illumination means something that shines.  Light-emitting diodes, LEDs for short, have been used in switches longer than we have been distributing, the use of LED illumination is an important feature in a wide range of commercial and domestic goods as LED illumination can signpost change or warning. Today, millions of LEDs are used for lighting up skyscrapers to the smallest of devices, covering a range of major part of industrial applications to domestic goods. LEDs illumination are economical and environmentally friendly, using low power and low heat with long service life, thus making LED illumination a key feature in many of our push button switches and electromechanical components.
Our LED illuminated electromechanical components have been used in a wide range of industries, such as Broadcast industry, domestic and commercial vehicles, lighting fixtures used for Entertainment, Exhibition, Hotels, Libraries and commercial and domestic spaces.
We have a wide range of PCB and panel mount electromechanical components which support LED illumination, one of the key features of our push button and electromechanical components. Other features include; a range of terminal options, easy to install such as snap-action. Some of our switches have a silent or click tactile feedback, low profile switches, micro travel switches, high-quality etching and customisation. See our available product range.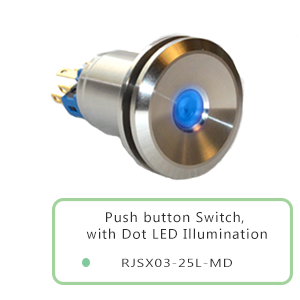 LED Metal Push button switches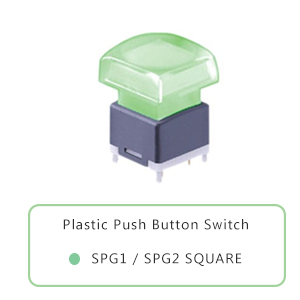 LED Indicator Panels & Pilot Lights

Illuminated Emergency Switches


Illuminated Keylock and Selector Switches
Our plastic push button switches, knobs and encoders can support LED illumination.
Many our PCB switches can support a range of smart caps, meaning the switch housing can support a range of styles of caps which support multiple functions such as silent or feedback click, dual colour LED illumination or custom etching. Alongside a range of high-quality PCB and panel mount electromechanical components and metal and plastic push button switches, we also offer a range of LED illumination options. We are committed to giving your design our attention, helping you select the best component for your design.
See the range of LED illumination option our push button metal switches can support.
Our smart caps for our plastic push button switches are available in a range of sizes and shapes.
A LED Halo, around the centre of the push button switch.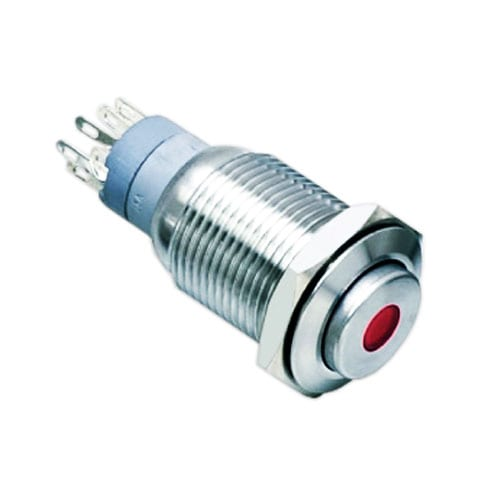 The LED illumination is in the middle. For speciation on the diameter of the dot, speak to our Sales Engineers.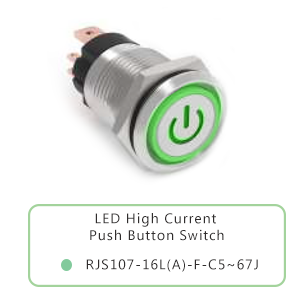 The panel mount, push button switch with LED illumination, with a universal power symbol stamped or etched.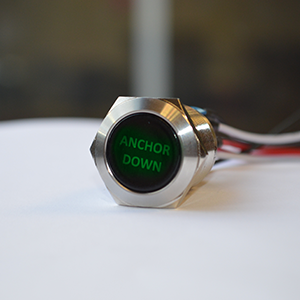 For Custom Etching and Stamping, speak to our Sales engineers and see how we can help you.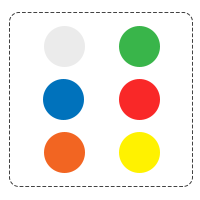 Please remember that the colours in the images are purely for illustrative purposes. The actual LED illumination will slightly vary in overall tone and vibrancy. For more information or to understand LED illumination please see more information about the selected product by downloading the full product PDF.
Single colour LED illumination:
Single Colour: component only displays single colour LED and when illuminated usually indicates the device is operational or signals fault.
Red | Blue | Green | White | Orange /Amber | Yellow
Dual Colour LED illumination combination:
Dual/ Bi-Colour- a component that allows two colours in a single LED, this means the colour will change from one to the other but not display together.
Red/Red | Red/Yellow | Red/Green  | Yellow/Green | Green/Blue | Blue/Red | White/Green | White/Blue
Many of our switches also support RGB.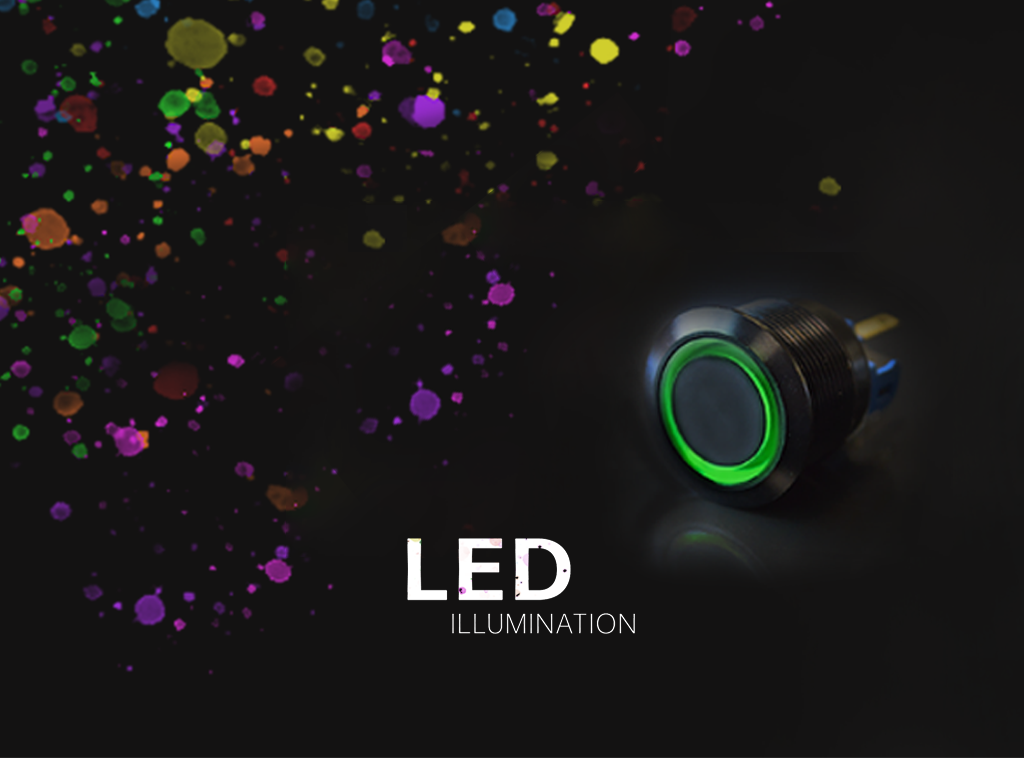 Want to know if the LED illumination push button switch is IP Rated?  We've got you. We've made it easier, categorising our products in IP ratings in IP 65, IP 66, IP 67, IP 68.
We hope this makes it easier for you to quickly locate the key product you require making it easier and simple to place an order with us. Should you need further assistance, use our contact form and we will call you. We will discuss the amount, type, function, voltage, amp and LED illumination colour you may require. Should you require customisation such as accessories, custom wiring, etching or custom LED illumination. We can help!
Quick Links to see our LED Illuminated switches
Click to see our full range of LED illuminated, panel mount switches.
Click to see our full range of LED illuminated, PCB switches.
Click to see the full product range of LED illuminated switches. 
Our LED switches are available as a range of PCB, LED tactile.
Want to see our full range of RGB switches & RGB LEDs?
——————————————————————————————————————————————————————————————————–
View our full product range here  | Download our recent product catalogue
Find our range of panel mount push button switches | Not sure how to place an order?
Did you know our products can be customised?
Call us on +44 (0)1234 213600 or email us at [email protected], or use our contact page to leave us a message.
Keep informed by joining our mailing list and be sure to follow us on:
 Facebook | Twitter |Linked In | Instagram | Pinterest | Youtube
For custom illumination options, contact us today and speak with our Sales Engineers who can advise on the possibilities that can support your design. All our Sales Engineers are fully qualified and have a wealth of knowledge and experience to advise you on your design.