Audio & Visual (AV) Industry
We supply our Electro-mechanical components to a wide range of industries, especially to the Audio + Visual (AV) sector.
The AV industry is where it all began for RJS, and it goes without saying that we are experts in this field.
What is the AV industry?
This commercial industry comprises of audio and visual equipment and technology. For example, speakers and visual equipment like mixer desks, controllers, and processors.
What products do you supply to the AV industry?
We offer high quality audio and visual components to the AV industry. From Pots & Encoders, to RGB Broadcast push switches.
See below a selection of products we supply:
| | | |
| --- | --- | --- |
| | SPG Series | Our SPG series comprises of a silent smooth Pushbutton switch with or without LED illumination, including RGB LED! Silent switches are crucial in audio applications where they require no audible background noises when recording. |
| | | Our range of Pots and rotary Encoders are available as 'through-hole' or 'SMT mounting style'.  Additionally, choose from horizontal or vertical types. |
| | | Our RJSIllume-12 consists of high precision LED illuminated rotary encoders, select from 'flat type' and 'knurled' actuator heads. |
| |   | We offer a range of panel mount LED indicators, pilot lights and panel indicators. Select from metal or plastic, available in sizes ranging from 6mm – 30mm, with a range of shapes and IP ratings. |
| | | RJS Electronics Ltd supplies a wide range of Relays. This includes General purpose, Automotive Flashers, Automotive Relays, Communication Relays and Heavy-Duty Relays. |
| | | Select from 8mm – 40mm panel cut out. Available with or without LED illumination and choose from an array of material options including brushed steel, brass, or colour anodised aluminium. IP rated options are also available from IP65 to IP68. |
| | | We supply a wide range of Rockers supporting different sizes, voltages, types of actuators, configurations SPDT – 4PDT, panel mount and PCB mount, sealed IP rated options and more |
| | | RJS Electronics has a wide range of panel mount navigation switches which can support LED illumination and custom etching to suit your design. |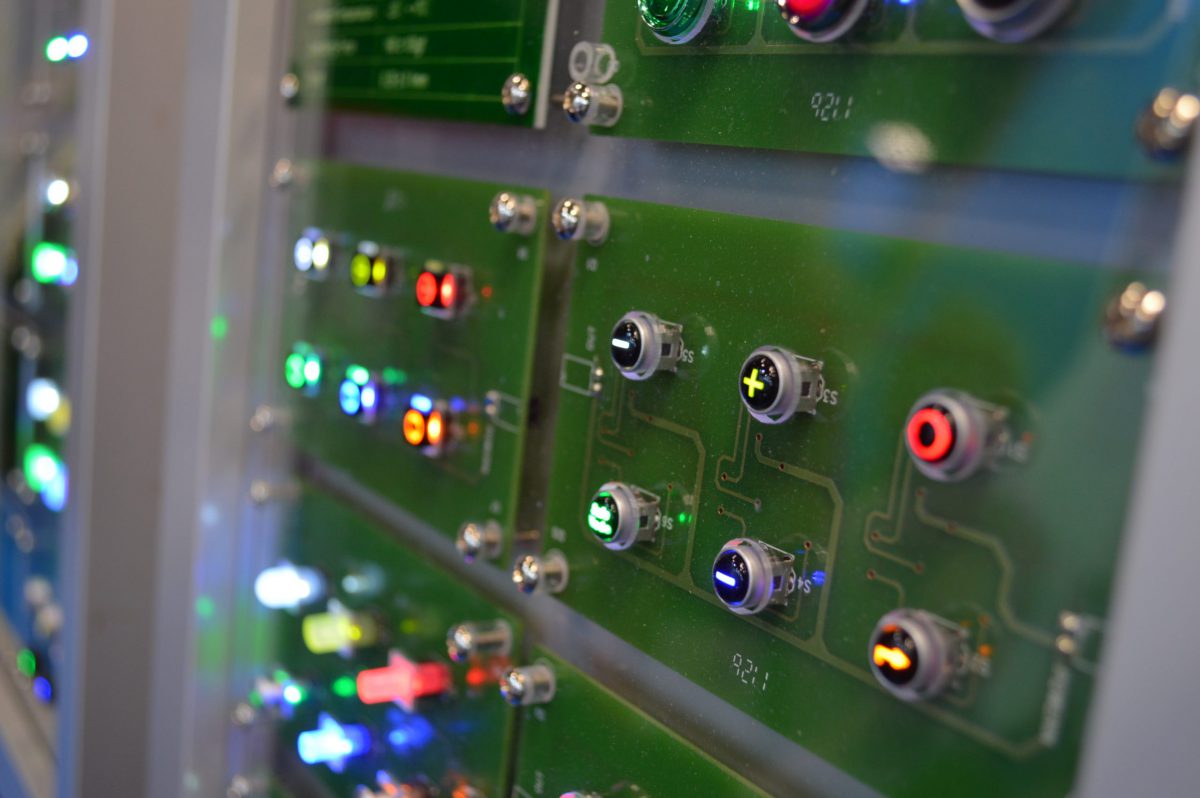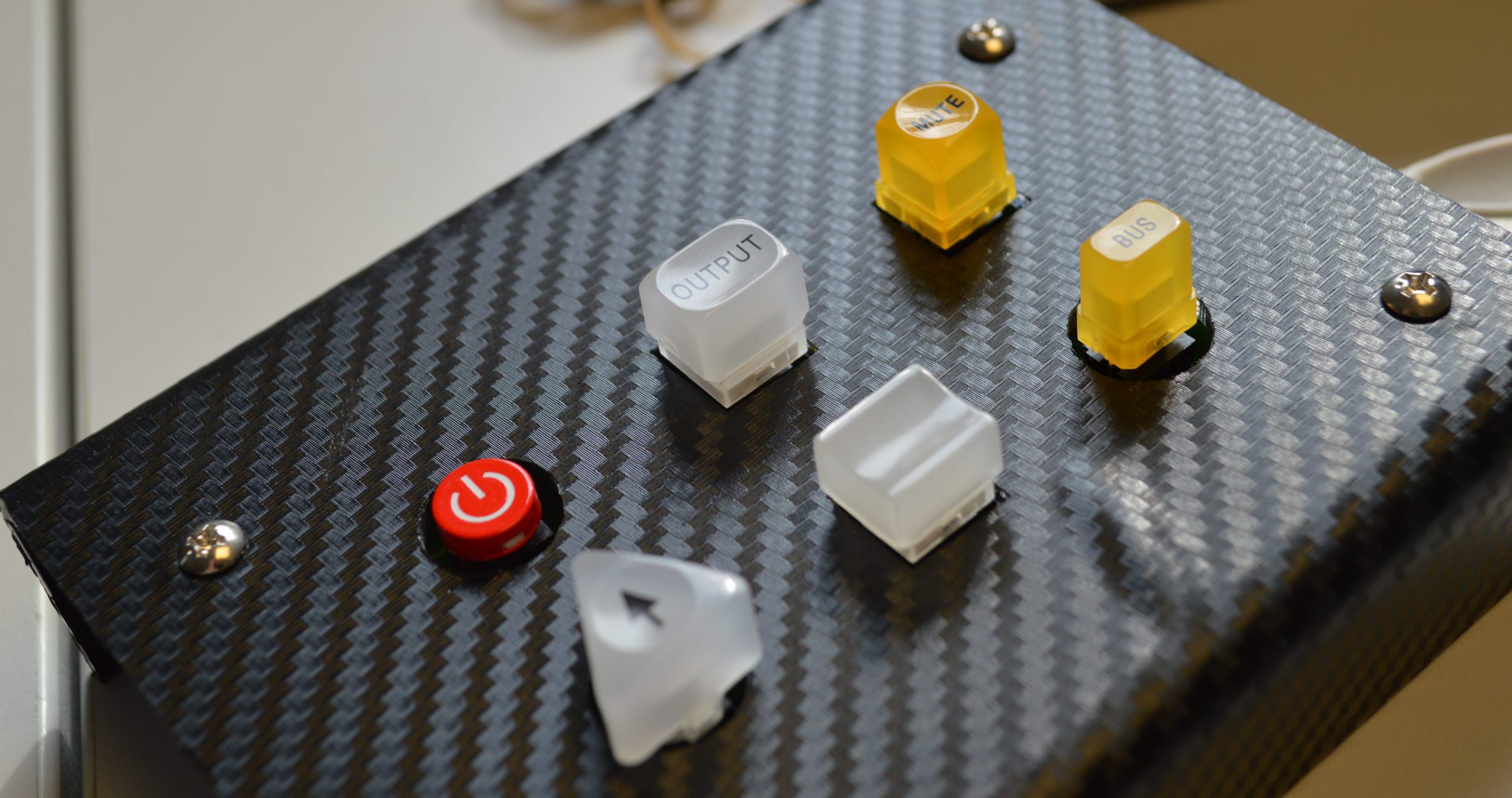 Our PCB and Panel Mount switches can support custom legends, colour material finishes and more. This is very useful within the AV industry where text, legends and symbols are often used to identify the function of the button. See below a few examples of how this is used within the AV industry.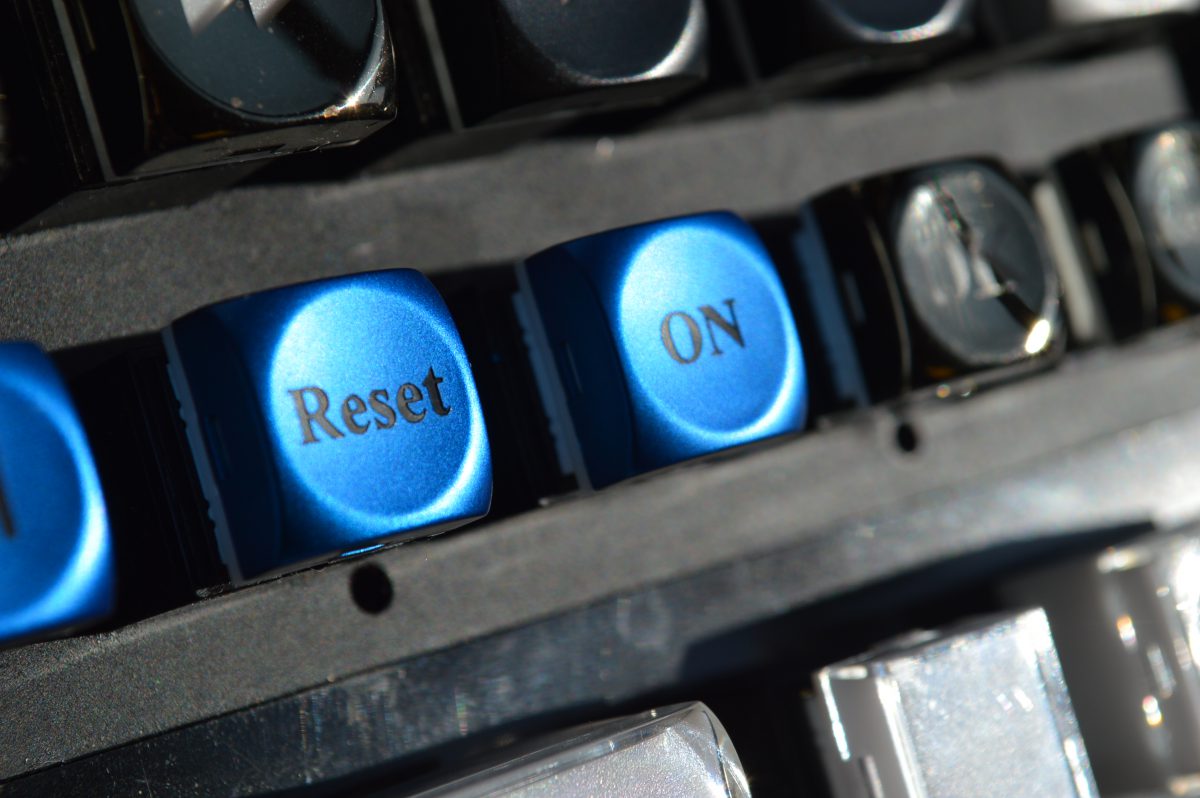 How to place an order?
Interested in our products? Speak to us today!
We operate Monday – Thursday 8 am – 5 pm and Fridays 8 am – 4.30 pm, call us at +44 (0)1234 213600
to speak to our Sales Engineers or e-mail us at [email protected] alternatively, leave us a message using our online contact form.
Download our latest brochure and Product Catalogue. Join our mailing list to get the latest news, read our blog posts and see our latest products.