NEW PRODUCTS at RJS Electronics…
We're excited to present our newest products. RGB 8mm Indicator and Navigation Switch with serial-interfaced push buttons.

NEW 8mm indicator now available with RGB LED illumination. Available with different finishes including brushed steel and black anodised aluminium.
View here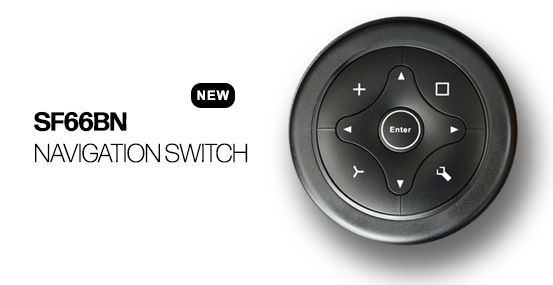 NEW large navigation switch with serial-interfaced push buttons providing microprocessors with up to 9 keys. Key features include IP65 rated, SPI interface, 9 navigation keys and custom markings available.
View our full product range here  | Download our recent product catalogue
Did you know that our push button switches can be customised?
Call us on +44 (0)1234 213600 or email us at [email protected], or use our contact page to leave us a message.
Keep informed by joining our mailing list.
Follow us on  Facebook | Twitter |Linked In | Instagram | Pinterest | Youtube