The 411 on our Metal Indicator Switches…
Our range of metal indicators are made to be reliable in harsh environments. Hence this product is often used within industrial machinery, automotive products, Marine, security and medical equipment. We range the following sizes;
6mm, 12mm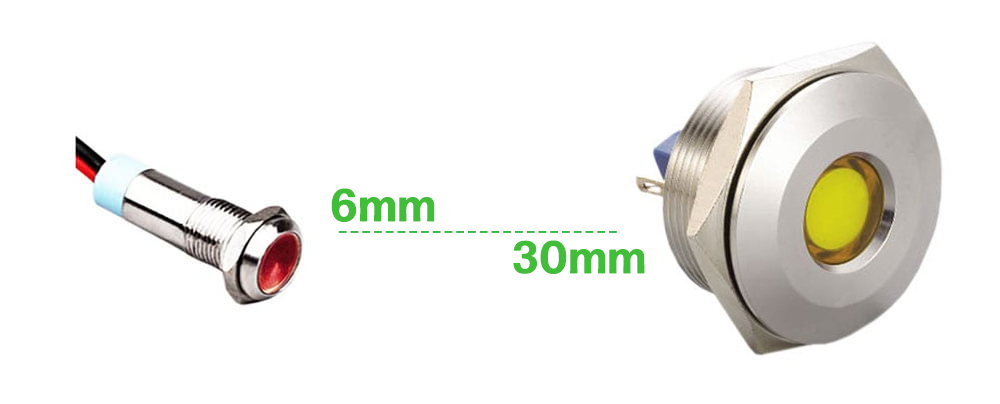 , 16mm, 19mm, 22mm, 25mm, 28mm, 30mm
Our Metal Indicators are also IP65-IP67 Rated. Making them the perfect components to withstand adverse conditions including dirt/dust, water and chemicals.
We offer a range of LED illumination options such as single, bi-colour or RGB LED illumination. Further to this, we can provide standard ring/dot or custom illuminated text/symbols as show in the examples below.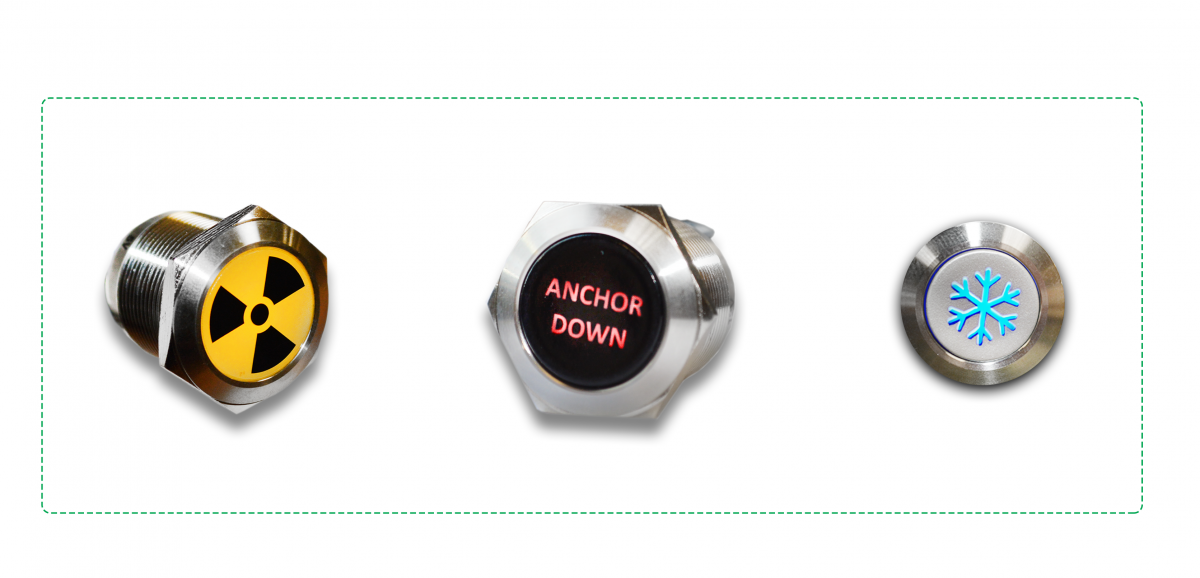 At RJS we pride ourselves on supporting customisation. We can work with your team to help meet the design requirements for your project.
Contact us today for more information on our products and pricing!
View our full product range here  | Download our recent product catalogue
Find our range of panel mount push button switches | Not sure how to place an order?
Did you know our products can be customised?
Call us on +44 (0)1234 213600 or email us at [email protected], or use our contact page to leave us a message.
Keep informed by joining our mailing list and be sure to follow us on:
 Facebook | Twitter |Linked In | Instagram | Pinterest | Youtube