Want to get the 411 of on high current RJSX07 switch series?
Our RJS107 high current switches replace traditional multiple components assembly with their single unit design. Now available at ratings of 12V/20A & 24V/15A resistive load. Switch circuit options are 1NO for sizes 16mm and 19mm (RJS107). Alternatively parts are also available 2NO in sizes 22mm and 25mm (RJS207). This series is IP67 rated (at the front) and available with LED illumination (ring, power or custom symbol).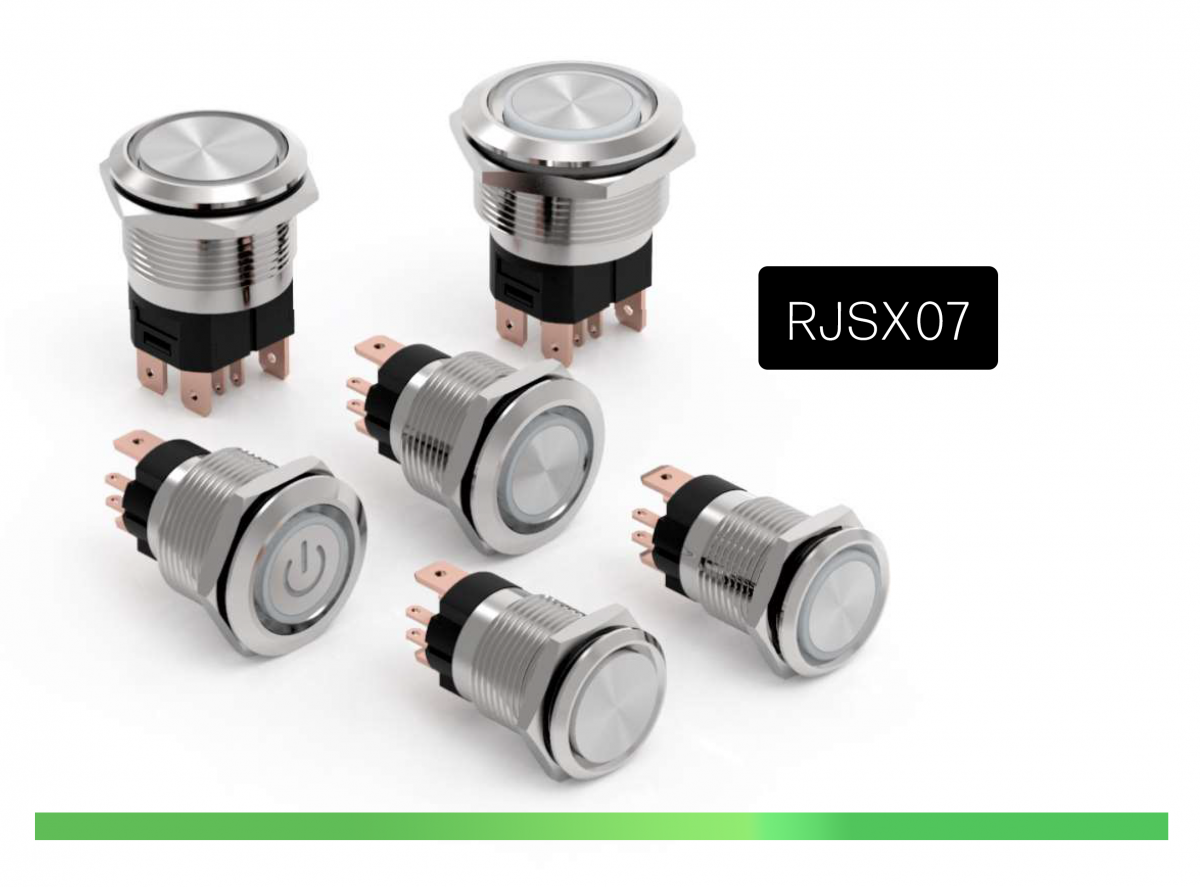 Contact us today for more information on our products and pricing!
View our full product range here  | Download our recent product catalogue
Find our range of panel mount push button switches | Not sure how to place an order?
Did you know our products can be customised?
Call us on +44 (0)1234 213600 or email us at [email protected], or use our contact page to leave us a message.
Keep informed by joining our mailing list and be sure to follow us on:
 Facebook | Twitter |Linked In | Instagram | Pinterest | Youtube