Our 22mm panel mount metal switch is now available with large domed mushroom tops!
This switch has a Painted alluminium dome (35mm diameter) and is now available for our metal anti-vandal switches.
This particular switch is single pole SPDT, momentary function and IP67 rated.
(25mm body can be adapted if a double pole version is required)
Choose from a range of colours to meet your design requirements!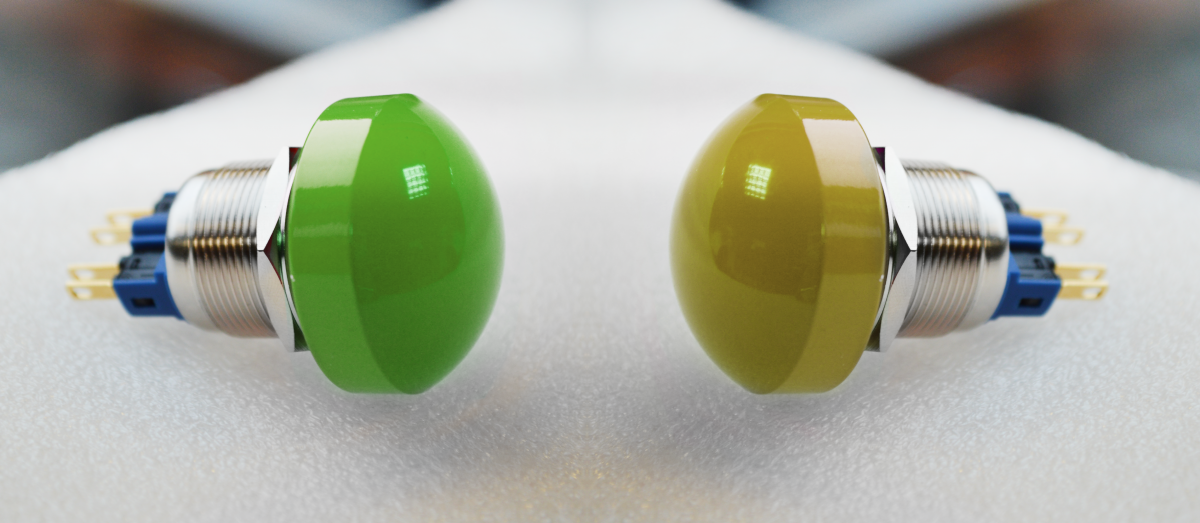 Contact us today for more information on our products and pricing!
View our full product range here  | Download our recent product catalogue
Find our range of panel mount push button switches | Not sure how to place an order?
Did you know our products can be customised?
Call us on +44 (0)1234 213600 or email us at [email protected], or use our contact page to leave us a message.
Keep informed by joining our mailing list and be sure to follow us on:
 Facebook | Twitter |Linked In | Instagram | Pinterest | Youtube