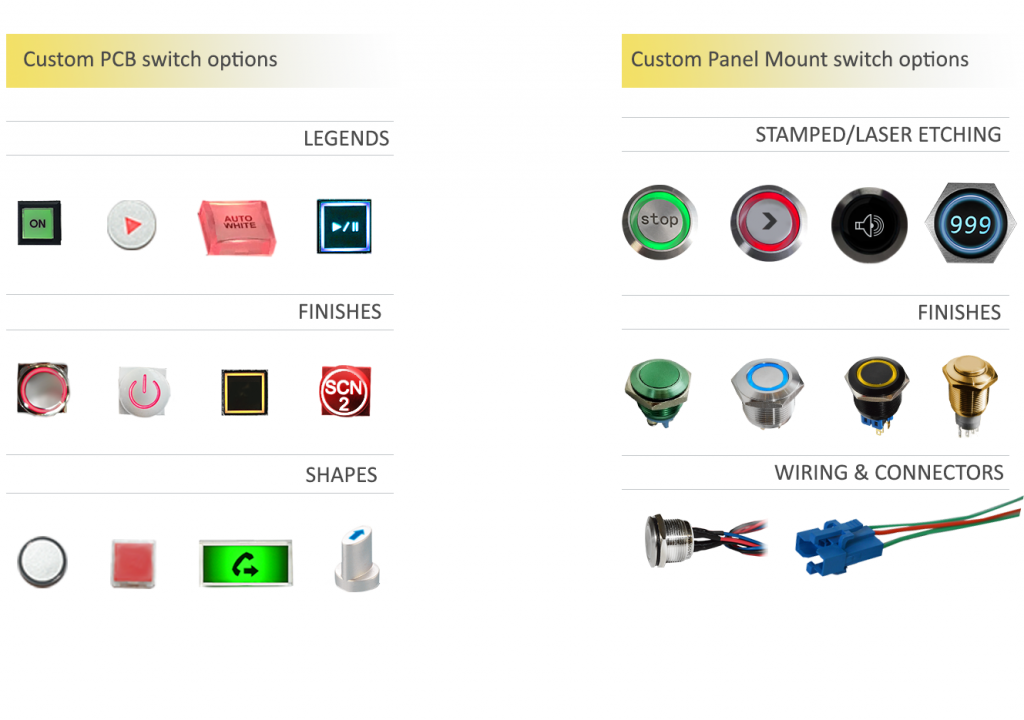 Here is an example of all the potential possibilities.
Many of our metal push button switches and PCB switches can be customised to suit your design.
If you require our switches to be customised, please speak with our Sales Engineers.
Our PCB switches can support custom legends, finishes which include the colour of the cap and LED illumination and even the stamp of the shapes.
Our panel mount switches can be stamped or laser etching, a variety of finishes such a black anodised, brass finishing, coloured metals, LED illumination (select from dot, ring or custom symbol) and wiring, including connectors.
View our full product range here  | Download our recent product catalogue
See our guide: how to place an order | Find out more about our customisation service
Call us on +44 (0)1234 213600 or email us at [email protected], or use our contact page to leave us a message.
Keep informed by joining our mailing list and be sure to follow us on  Facebook | Twitter |Linked In | Instagram | Pinterest | Youtube