RJS Electronics has a wide range of panel mounts, navigation switches and navigation modules that are IP Rated, can be programmed and support LED illumination and custom etching to suit your design. Select from, round, rectangular or square with a range of additional feature. Our range of Navigation switches and modules are used for a wide range of appliances and industries.
What is the difference between Navigation Switches and Modules?
RJS Electronics have a range of Navigation switches and Navigation switch modules. A selection of panel mount and PCB switches are suited for a wide range of devices that can monitor movement.
Navigation Switches are essentially PCB switches mounted onto a PCB board together, to make a navigation switch. Different cap shapes form the complete navigation switch, with many supporting etched legends and text such as 'Up', 'Down', 'Left', 'Right' and 'Enter'. This helps navigate the user when using the device. Choose from single, bi-Colour or RGB illumination. 
Navigation modules are a complete panel mount unit. Our Navigation modules are available with multi-purpose features such as a rotary encoder, central push button function and additional programmable push button functions.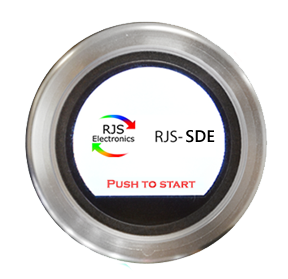 Multi-purpose low profile LCD encoder switch with full colour programmable TFT screen. Supports Raspberry Pi for easy programming!
Smooth & silent push button switch with a 0.42" high-resolution mono OLED display.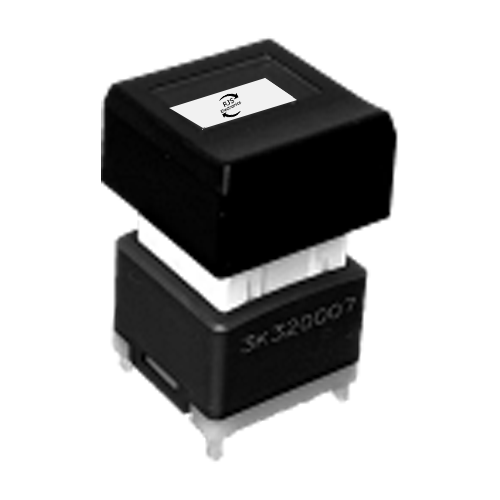 SF39EB
Rotary Encoder Navigation Switch with Central Push Button function
SNA Series
Navigation Modules available with multiple Tactile Switches
SF42EA
5-way Rotary Switch and Navigation Module - 360° Rotation
SF19BA
19mm Navigation Joystick Style Switch with LED Illumination
SF25WA
5-way Navigation Switch with IP67 water proof rating
SF30BA
5 key Navigation Module, encased in a metal housing.
Navigation switches can be easily identified in a range of domestic and commercial appliances such as inside cars, temperature control thermostats, remote devices, coffee machines and more.
Our navigation switches and modules are used by a wide range of industries for a wide range of applications. Here are some examples.
Automotive for internal controls such as mirrors, audio, steering wheel, temperature, locking systems, keys and navigation input.
Marine & boatbuilding
Industrial (mirror controls)
White goods ( large domestic appliances)
Entertainment systems (including handheld devices)
How to place an order?
Interested in our products? Speak to us today!
We operate Monday – Thursday 8 am – 5 pm and Fridays 8 am – 4.30 pm, call us at +44 (0)1234 213600
to speak to our Sales Engineers or e-mail us at [email protected] alternatively, leave us a message using our online contact form.
Download our latest brochure and Product Catalogue. Join our mailing list to get the latest news, read our blog posts and see our latest products.